Unlimited Workspace; Infinite Possibilities
ClassPad.net features a minimalistic interface that supports arithmetic, graphing, geometry and statistics. ClassPad Math is free to use. Jump right in and click on the blank workspace to get started.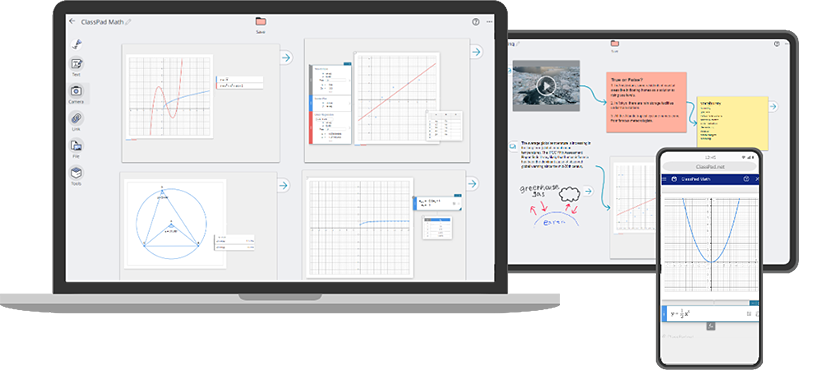 Data Transfer Notice
ClassPad.net 4.0 is the next evolution of our learning application. Users are required to create a new account to use the new system. Visit our transfer data page if you would like to transfer your saved Papers and existing information.
The data transfer period will be available from October 20, 2022 through September 30, 2023.
Graph functions with ease
Take intuitive control of graphs and explore how changing functional expressions affect the visual outcome through variable sliders. Save your work privately or make your workspace available as a template for anyone to access globally.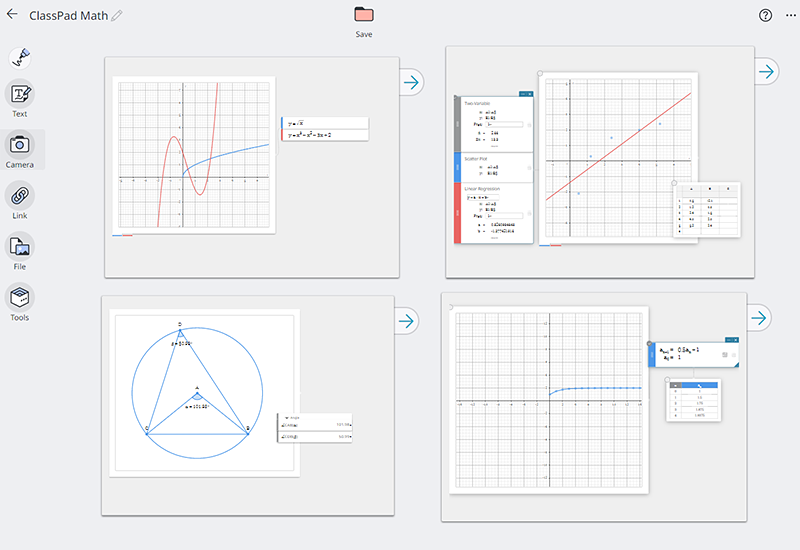 Build an interactive path with notes
Support cumulative learning and storytelling using text stickies, hand-drawn input, website links, and more. Put a personal touch into your workspace will inspire students to engage and discover new concepts.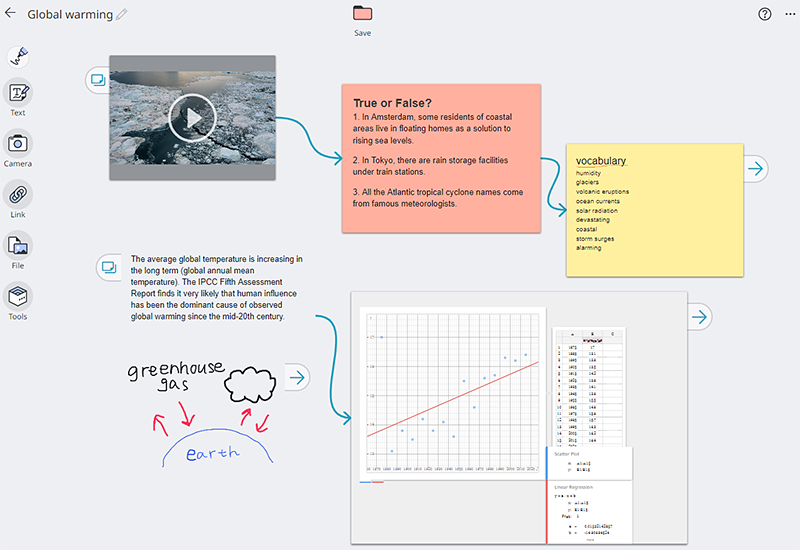 The Free ClassPad Fundamentals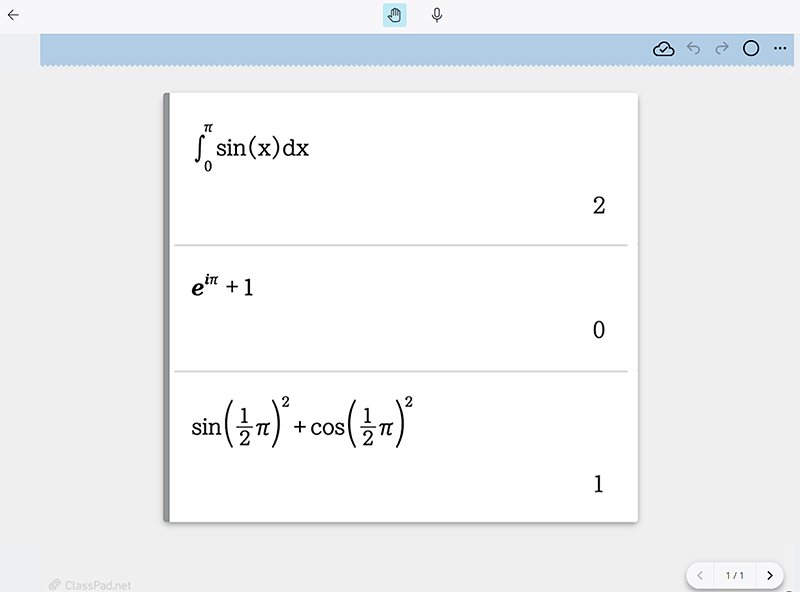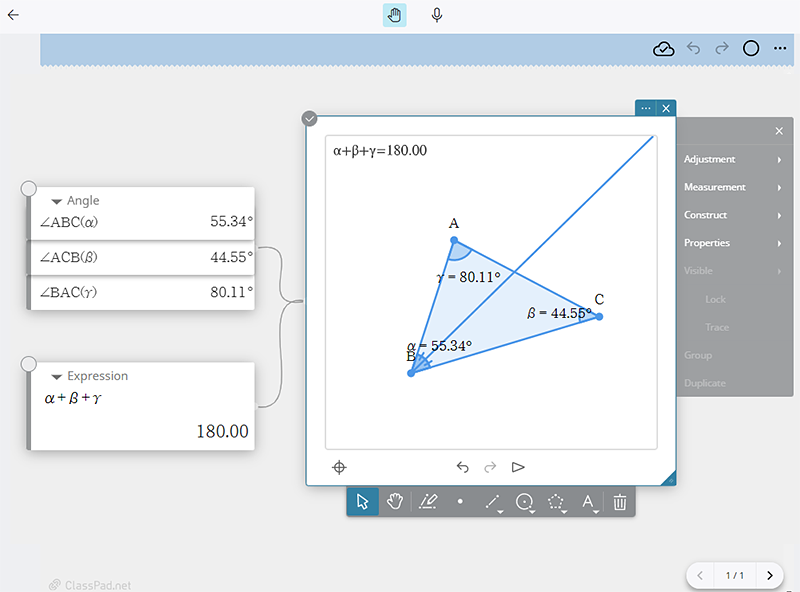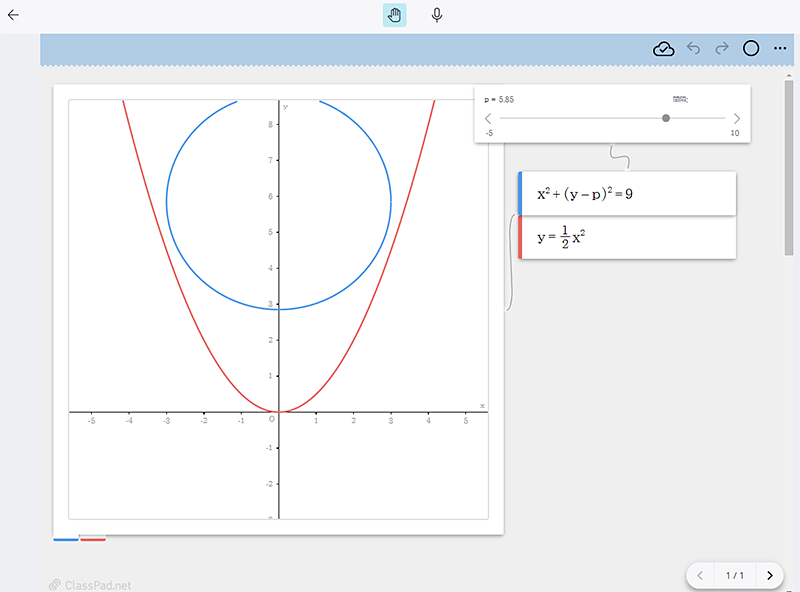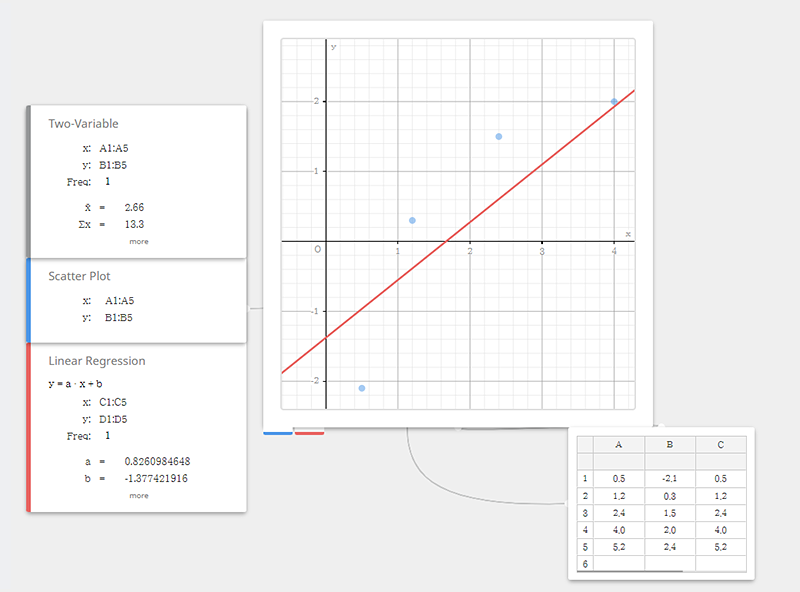 Features Available with a PLUS Account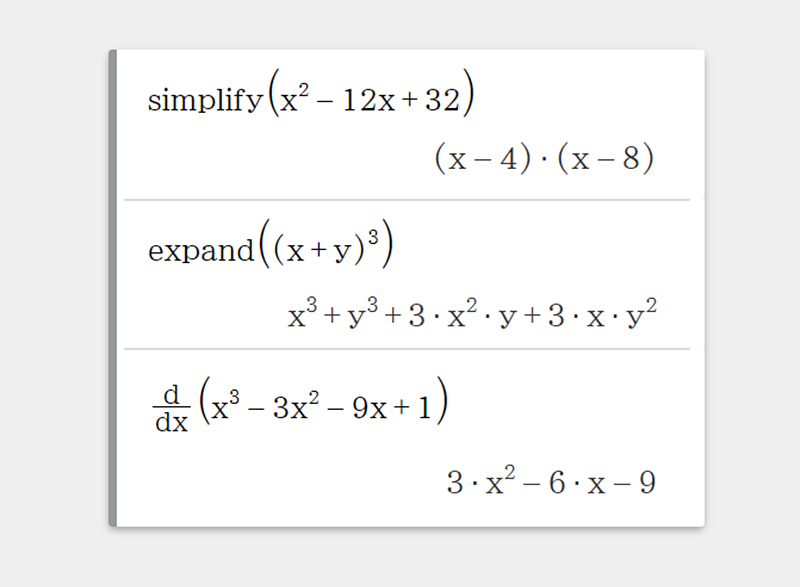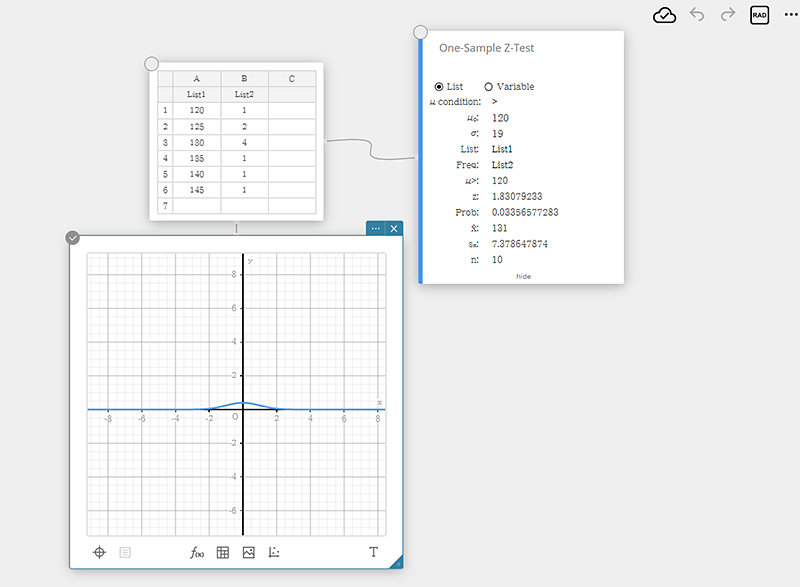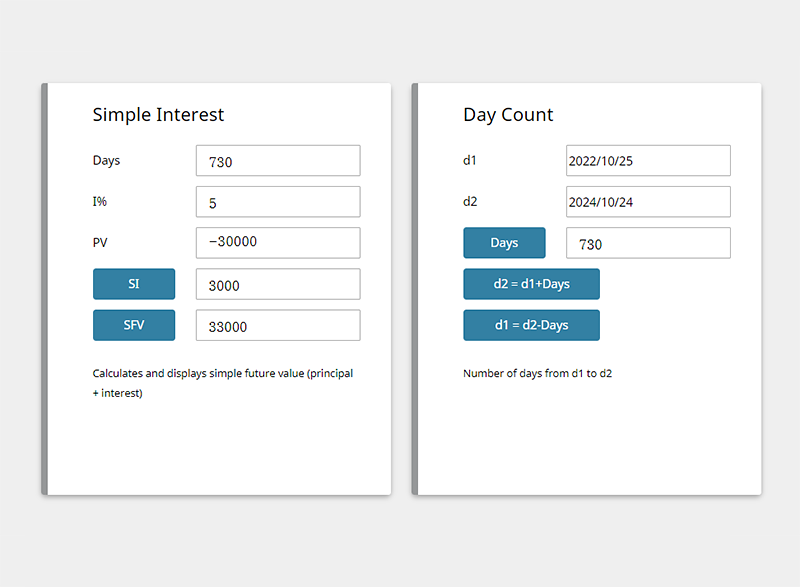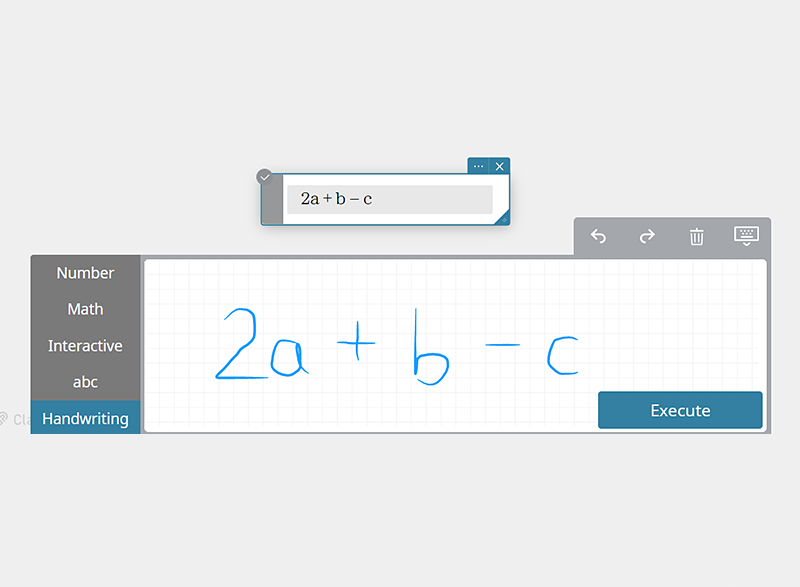 Take the scientific calculator to the next level
Embed the Casio ClassWiz scientific calculator into ClassPad Math to bring an extra dimension to your workspace. The ClassWiz sticky features a fully interative emulator that displays an input history (key log) to make operation of the physical calculator easier to understand. Best of all, the ClassWiz sticky is fully integrated into all of the other powerful features of ClassPad including graphing and tabular functions.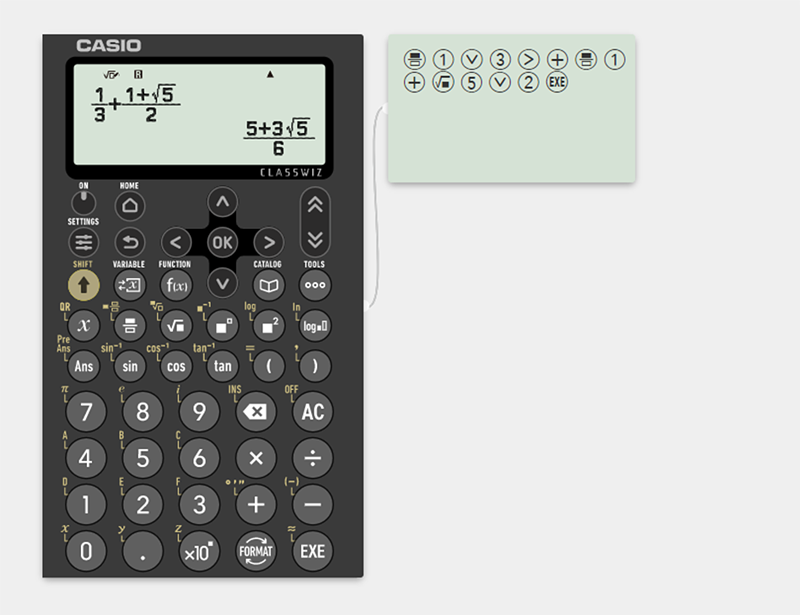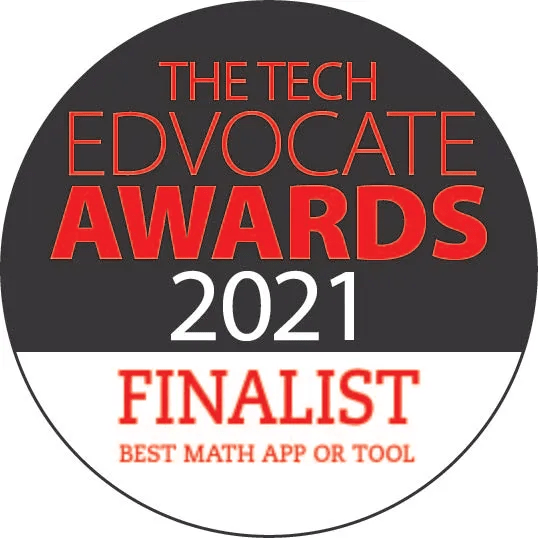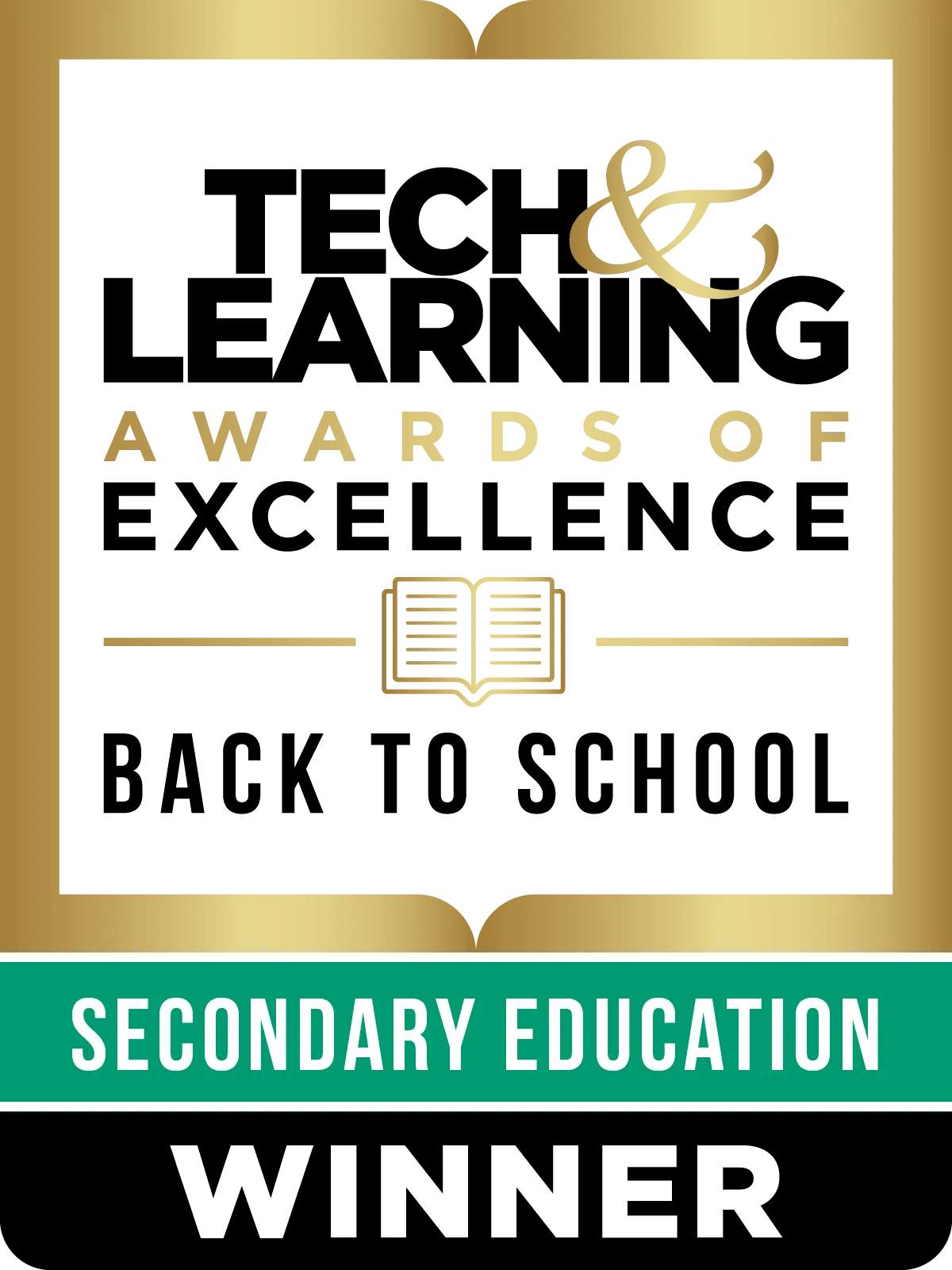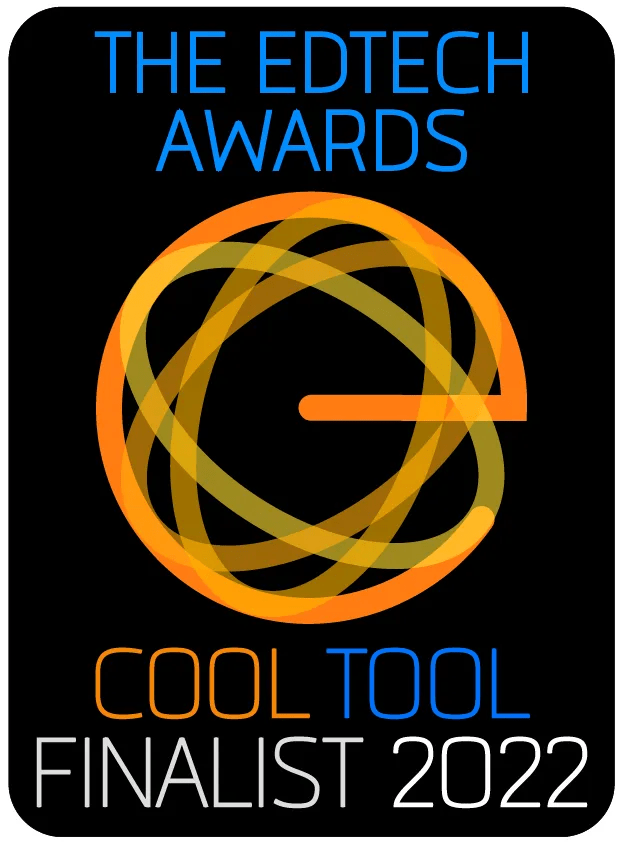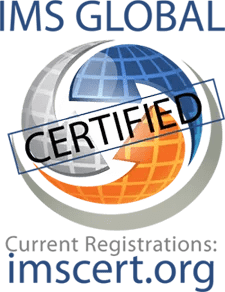 Recognized for excellence
ClassPad.net was named the 2021 winner of the Tech & Learning Excellence Award for Secondary Education for its unparalleled versatility,
compatibility, value, and ability to help schools solve challenges and support continuous instruction.