Supports Advanced Learning
The new digital notes feature and ClassWiz Emulator have been added to the Graphing Calculator functions!
An all-in-one ICT learning app suitable for both the classroom and independent study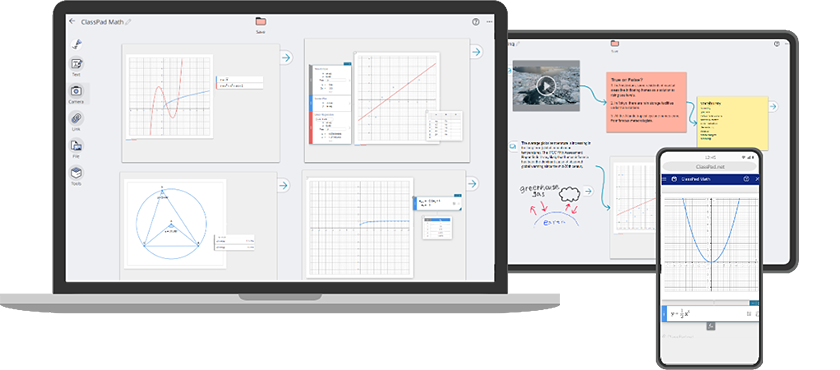 Notice of Transfer of Data
In addition to the Graphing Calculator functions that have been used worldwide, the new digital notes feature and ClassWiz Emulator on ClassPad.net have been added, making this the most convenient learning application to date! (ClassPad.net version 4)

You will need to create a new account to use the newly evolved ClassPad.net version 4.
Please transfer your data if you would like to continue using data created in a previous version.

*The period for data transfer will be from October 20, 2022 to September 30, 2023.
*Click here if you are new to the ClassWiz Emulator
*A separate license is required
*Only ClassPad Math will be available
Graphing Calculator function "ClassPad Math"
ClassPad.net helps users to understand mathematics visually by allowing intuitive, simple control of a variety of graphs, shape creation functions, statistics and calculations. Users can also publish any mathematics educational materials that they have created to users around the world using URLs.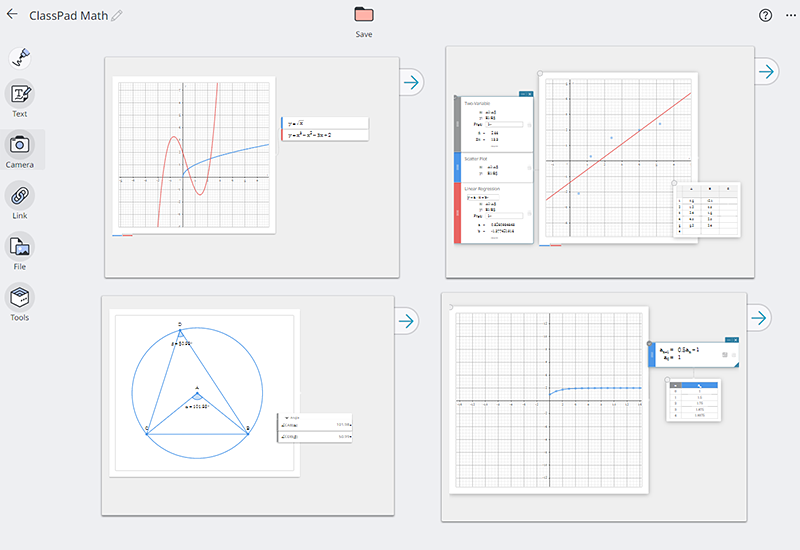 Digital Notes Feature
A variety of information useful for everyday learning can be accumulated using text input, handwriting input, images, website links and more. By creating unique, colorful notes with their own personal touches, students are certain to be motivated to learn.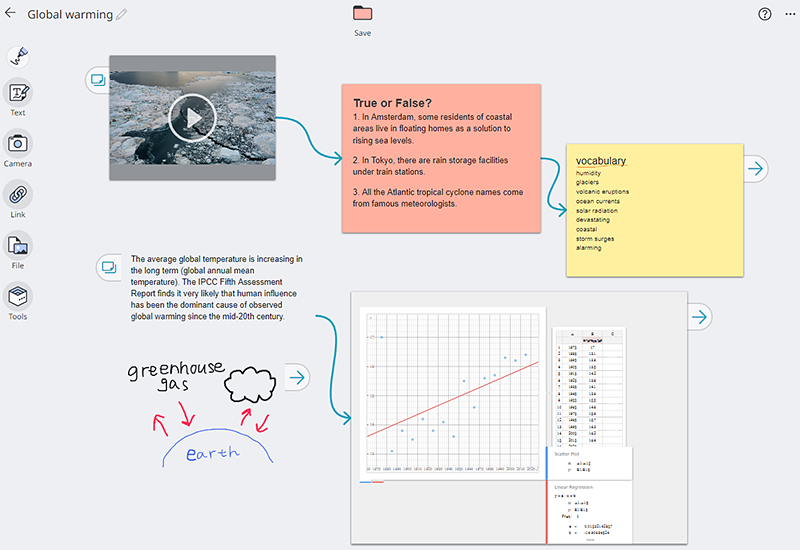 ClassWiz Emulator on ClassPad.net *Fees apply
The ClassWiz Sticky emulator software from the ClassWiz Series of scientific calculators is available on ClassPad.net. It can be used using the same UI as the ClassWiz Series scientific calculators, and data input into ClassWiz Sticky and sticky notes based on calculation results can be automatically generated.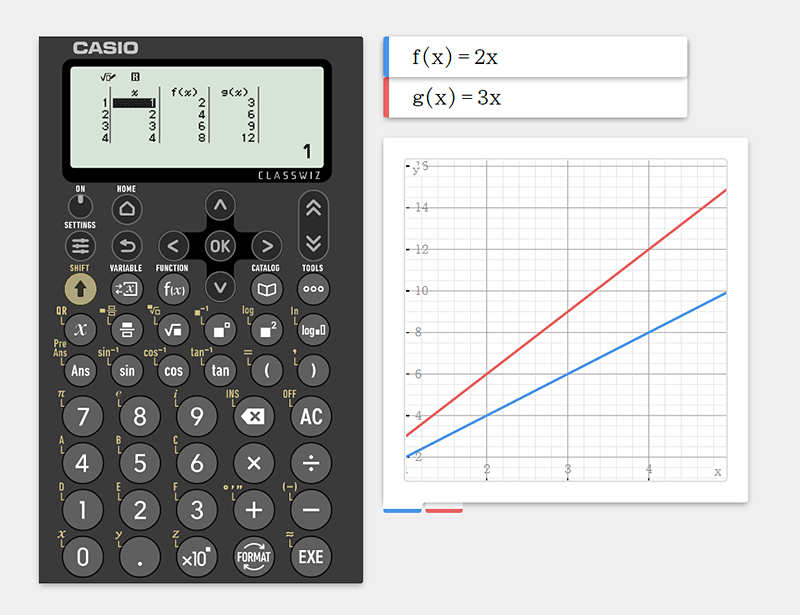 ClassPad Math and the digital notes feature are available for free!

Recognized for excellence
ClassPad.net was named the 2021 winner of the Tech & Learning Excellence Award for Secondary Education for its unparalleled versatility, compatibility, value, and ability to help schools solve challenges and support continuous instruction.